OUR MISSION
Harvey Mudd College seeks to educate engineers, scientists and mathematicians well versed in all of these areas and in the humanities and the social sciences so that they may assume leadership in their fields with a clear understanding of the impact of their work on society.
ACADEMICS
COMMON CORE
The Common Core at Harvey Mudd provides an academic challenge by blending the STEM disciplines—math, physics, chemistry, biology, computer science and engineering—as well as including classes in writing and critical inquiry. It gives students a broad scientific foundation and the skills to think and to solve problems across disciplines. The Core is demanding, but Harvey Mudd fosters collaboration, not competition—students work in teams and learn together. The hands-on, project-based courses in the Core foster a love for collaboration, communication skills and leadership ability.
LEARN MORE ABOUT THE CORE
HUMANITIES, SOCIAL SCIENCES & THE ARTS (HSA)
Harvey Mudd regards a strong grounding in the Humanities, Social Sciences and the Arts (HSA) to be an essential part of the education of engineers, scientists and mathematicians, who need to be mindful of the complexities of the human experience as well as the social contexts and consequences of their work. The HSA program—more than a quarter of students' coursework—is structured to promote breadth of understanding as well as the in-depth study of a single discipline or interdisciplinary field.
LEARN MORE ABOUT HSA
MAJORS
One feature of the Common Core is that it allows students to defer the choice of major to their sophomore year. Students may choose from the 10 majors below, an approved individual program of studies (IPS) or an off-campus major (OCM) through one of the other Claremont Colleges.
◾ Biology ◾ Chemistry ◾ Computer Science ◾ Engineering ◾ Mathematics ◾ Physics ◾ Joint Major in Chemistry & Biology ◾ Joint Major in Computer Science & Mathematics ◾ Joint Major in Mathematical & Computational Biology ◾ Joint Major in Mathematics & Physics
RESEARCH AND CLINIC
Harvey Mudd spends over $3 million annually on research opportunities for its students. Summer research involves roughly 25% of the student body. All seniors complete a yearlong research project, either in the form of an individual thesis project or a Clinic project. The Clinic Program engages students in developing solutions for high-profile companies and government agencies usually resulting in several patent disclosures.
LEARN MORE ABOUT RESEARCH
RESIDENTIAL LIFE
Mudders live together (98% of students live on campus all four years), study together, work together. Rigorous academics are tempered by an institutional commitment to fun—to leading a healthy, balanced life.
HONOR CODE
Harvey Mudd's Honor Code is a matter of trust and team play. It is not a class in ethics or a set of rules dictated by the faculty. It's a way of life, created and governed by students—respected by everyone. The Honor Code is based on the simple premise that, given the chance, people will do the right thing.
THE CLAREMONT COLLEGES
Harvey Mudd provides the intimate residential community of a small liberal arts college while providing the resources of a larger university. As a member of The Claremont Colleges, one of the nation's oldest college consortia, Harvey Mudd shares access to 2,500 classes, 600 faculty, about 300 clubs and organizations, hundreds of social and cultural events, a library with over 2 million volumes and 8,000 students.
LEARN MORE ABOUT THE CLAREMONT COLLEGES
ADMISSIONS WEBSITE
OUR GRADUATES - CLASS OF 2021
Graduate or professional school: 27%
Graduates will be attending UC Berkeley, Cornell, Stanford and University of Washington, among others.
Employment: 64%
Other (fellowships, post-bac internship, gap year, etc): 9%
Starting salary: $117,500 median
DEADLINE INFORMATION
Decisions are released by December 15 for Early Decision I, February 15 for Early Decision II and April 1 for Regular Decision.
REQUIRED APPLICATION MATERIALS
*We are ACT/SAT test optional and accept self-reported test scores.
FINANCIAL AID
Harvey Mudd works with families to ensure that an HMC education is available to students from all socioeconomic backgrounds. We are need‑blind for U.S. citizens and permanent residents, which means admission decisions are made without consideration of financial need. Harvey Mudd meets 100% of demonstrated need through a combination of scholarships, grants, loans and work study. Several merit awards are offered and most do not require a separate application. Most merit awards are $10,000 per year, renewable for up to 4 years.
LEARN MORE ABOUT FINANCIAL AID
TRANSFER APPLICANTS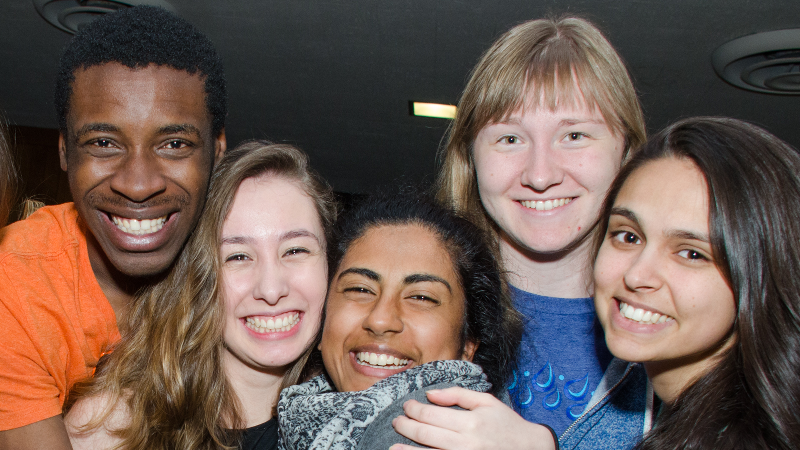 ADDITIONAL INFORMATION

HMC reserves the right to evaluate an application and render a final decision even if all pieces of the application have not been received.